Reach the next level in hunting comfort! Our Guide Gear® Extreme Comfort Hang-On Tree Stand makes long days in the field feel like you've been resting in your favorite recliner. Warning: Don't forget to shoot! You'll appreciate the comfort and the secure mount. Plus, our Extreme Comfort Tree Stand with flip-up shooting rail is equally effective whether gun or bow hunting. Comfortable. Secure. Versatile. And affordable. It's everything you want in a tree stand, all at a money-saving price!
Durable steel platform with footrest
Roomy 20″ x 35″l. platform
Flip-up shooting rail for gun and bow use
Thick Realtree® camo seat for maximum comfort
Chain-and-hook mounting system with 2 stabilizing hooks and ratchet straps
300-lb. weight capacity
Includes full-body safety harness
Order now!
Features & Benefits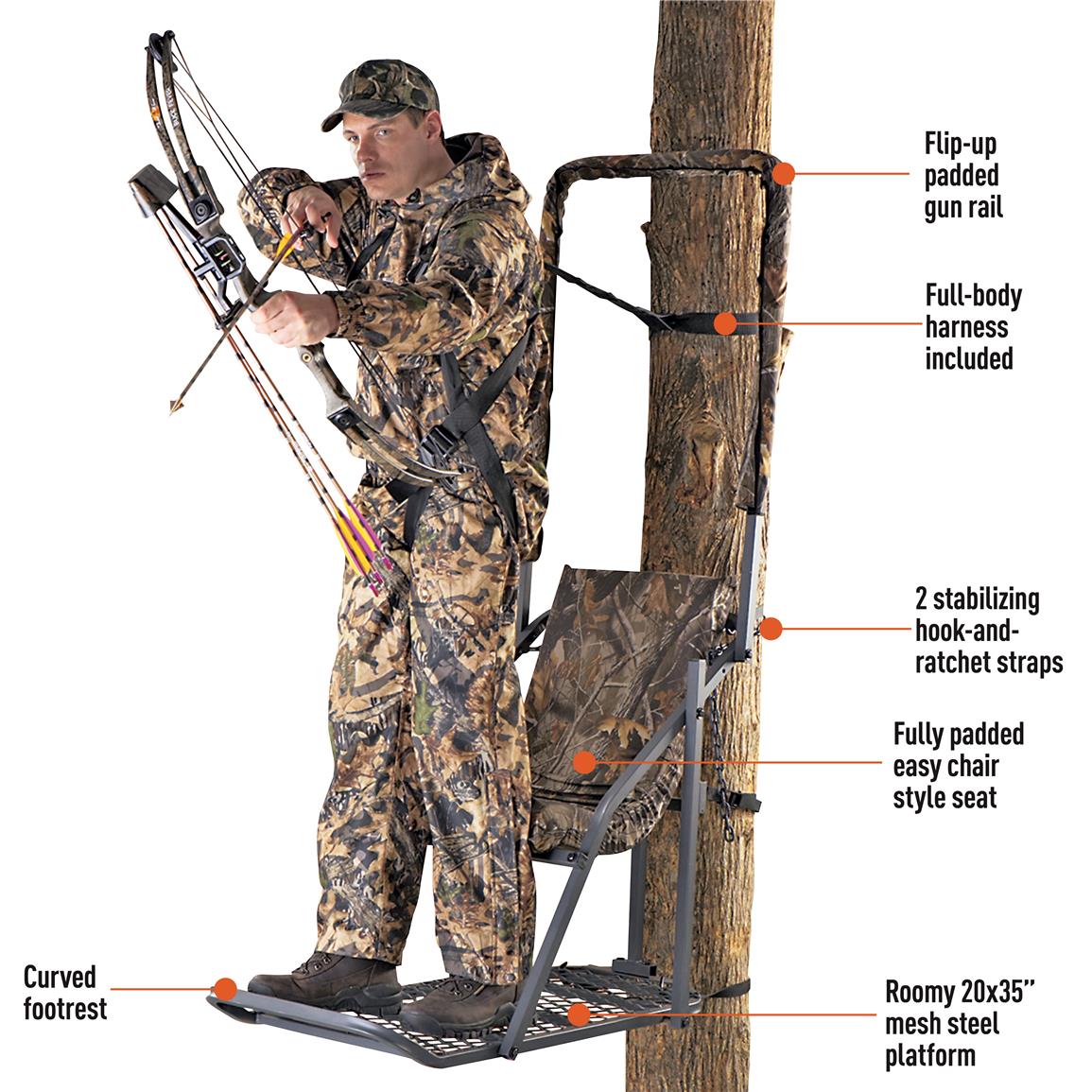 Key Specifications
Item Number: 158970
Construction: 100% steel
Platform Dimensions: 35″l. x 20″w.
Seat Dimensions: 38″l. x 16″w. x 2.5″ thick
Weight Capacity: 300 lbs.
Weight: 37 lbs.